The Challenges of Rooting Out Corporate Frauds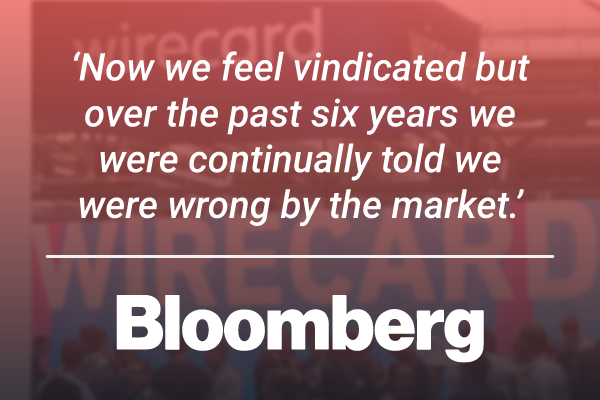 Founder Mark Hiley speaks to Bloomberg about the difficulties faced during six years of coverage on Wirecard.
During The Analyst's six year of coverage on Wirecard, it was often deemed 'too hard to short' due to hype around fintech stocks and lack of faith in regulators and auditors. After years of being told they were wrong by the market, short-sellers are now vindicated.
The full article is available online here.
Please contact us if you would like to learn more about research at The Analyst.